Matilda Jr.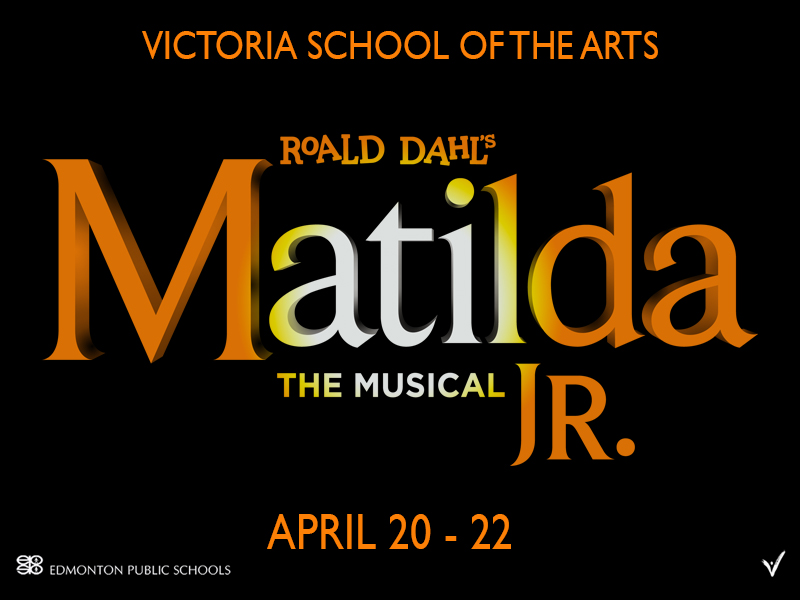 Roald Dahl's Matilda The Musical Jr. is adapted from the full-length musical, written by Dennis Kelly and music created by Tim Minchin.
Matilda, a little girl with astonishing wit, intelligence and psycho kinetic powers, lives with cruel parents who find her to be a nuisance, a lousy little worm, and a bore. When Matilda enters her first term at school, she captures the attention of Miss Honey, a kind teacher with who she forms a kindred friendship. Unfortunately, the school is ruled by a mean headmistress named Miss Trunchbull, who hates children and delivers cruel punishments to all her students. Matilda is determined to change her story, but will her cleverness be enough to withstand the reign of Miss Trunchbull?
Join us as Victoria School presents "Matilda", April 19 - 22 In the Eva O. Howard Theatre!