Leaps and Bounds 2023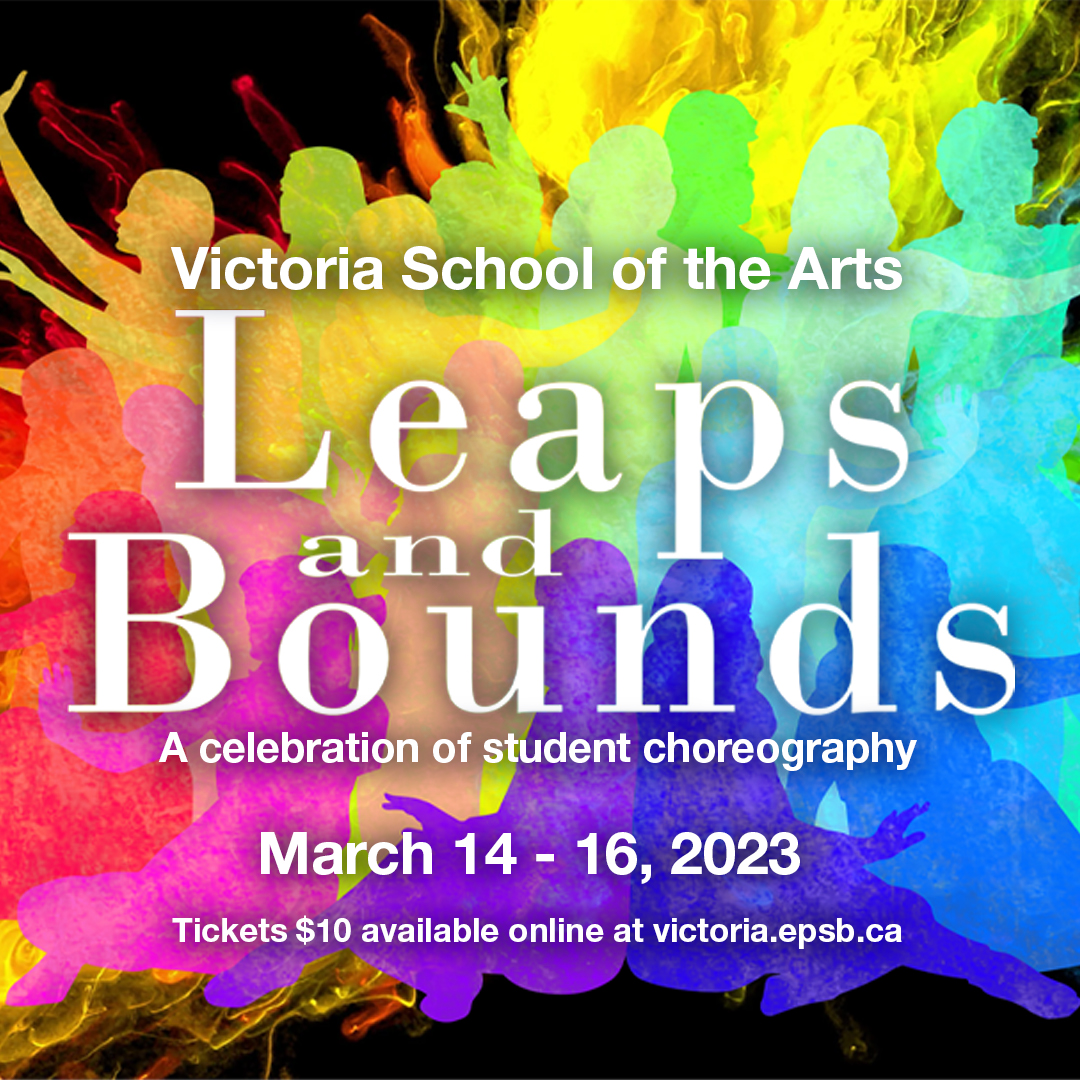 Leaps and Bounds is a celebration of student choreographed works! Throughout the two year program, Dance IB students explore the art of composition through the creation of a solo, a duet and a group piece. Students have been engaged in the creative process alongside one another and student dancers. We are so excited to be sharing the work of 20 student choreographers and the ensemble cast of dancers!

This year we will also feature two pieces choreographed by Victoria School alumnus Daniel Palladino, performed by our Dance Performance Ensemble and the senior 35IB students. We hope to see you at the show!
Join us as we celebrate the creative dance works of our Dance35 IB students, March 14 - 16, 2023. Tickets available now!