2021-2022 Arts Season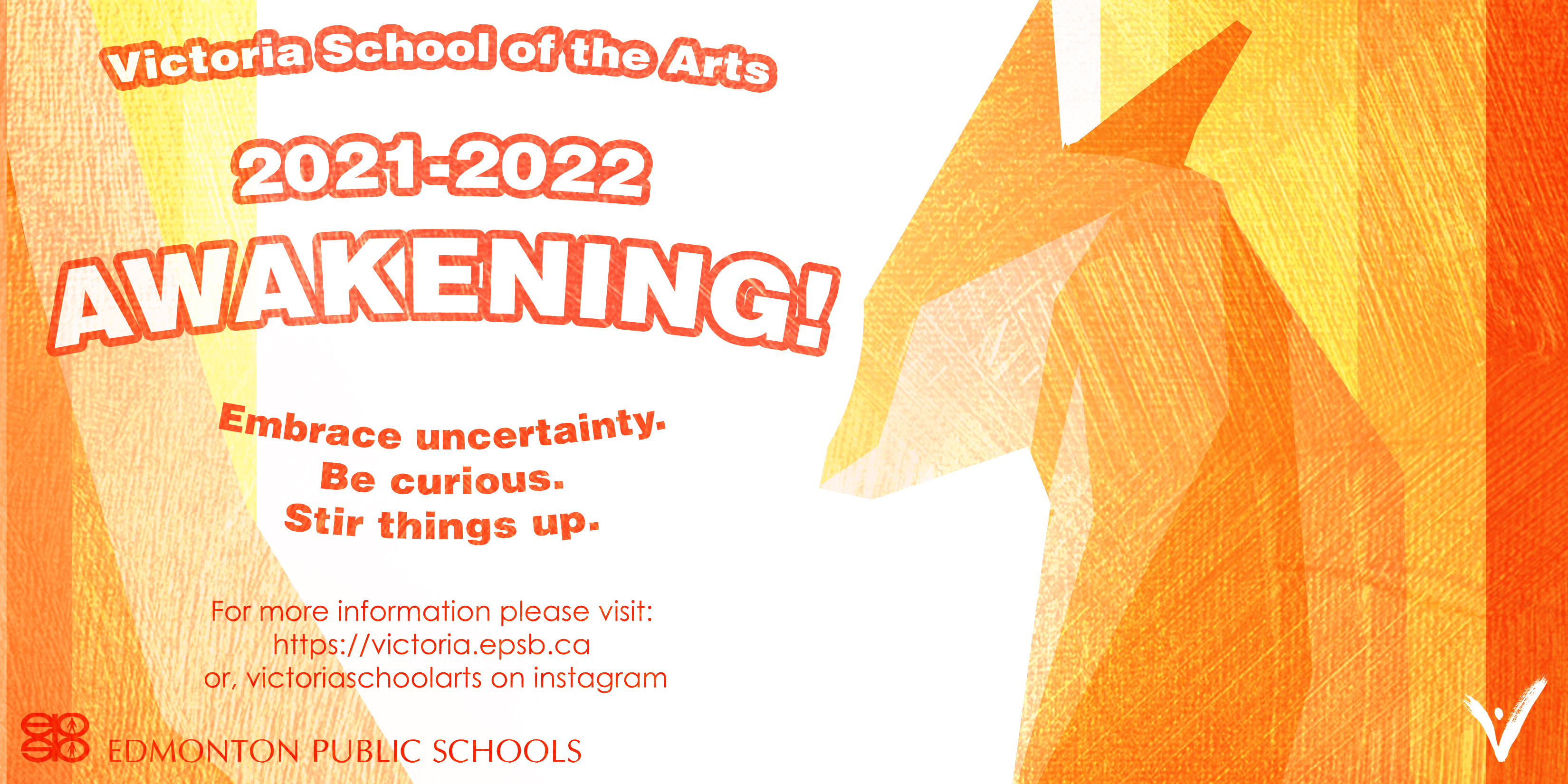 Playworks Festival
Feb 16 - 19th, 2022. The PlayWorks Festival is the annual celebration of the work of the Directing 35 students at Victoria School of the Arts. Tickets go on sale on Friday, Feb 11th, 2022. Check out the plays and directors on the PlayWorks Festival Page.
Spamalot
April 21st - 24th, 2022. Spamalot tells the legendary tale of King Arthur's quest to find the Holy Grail. Inspired by the classic comedy film, Monty Python and the Holy Grail, this show features trademark Python satire and combines it with the joyful celebration of classic musical theatre. Join our senior high Musical Theatre students as they embark on a quest to find what makes us truly happy.
Leaps and Bounds
Leaps and Bounds is a celebration of student choreographed work. In their final year of the Dance IB program, students in the Dance 35IB class continue their journey of composition and create a group piece. From auditions and casting, to rehearsals and performances, students have been engaged in the creative process alongside their casts of student dancers. We are so excited to be sharing the work of 17 student choreographers and the ensemble cast of dancers! In addition, our high school dance performance ensemble, Dance Xtreme, will be performing a new work choreographed by Victoria School alumnus Shawn Bracke. We hope to see you at the show!
Leaps and Bounds Page
Awakening
May 16th -19th, 2022. Last year, we heard from our students a call to have shows that better represent our population. In an attempt to answer this call, I decided to bring in playwrights to get to know the students and write pieces for them. What this turned into is 5 plays written for 5 groups of students ranging from grade 5-12 by 4 Edmonton playwrights. The theme they were given was inspired by our season theme which is Awakening and also the concept of the trickster character found in many cultural folk tales.
Check out the awesome AYTC review of Awakening
Film Studios Premier Night
Victoria School of the Arts is excited to premiere two Film Studios original productions in front of live audiences in the Eva O. Howard theatre. Patrons are invited to dress in their fine attire and join us for this red carpet event where cast, crew, and audience members can enjoy the atmosphere of a Hollywood film premiere - complete with photo ops!
---
Past Seasons
---