Purchase your tickets here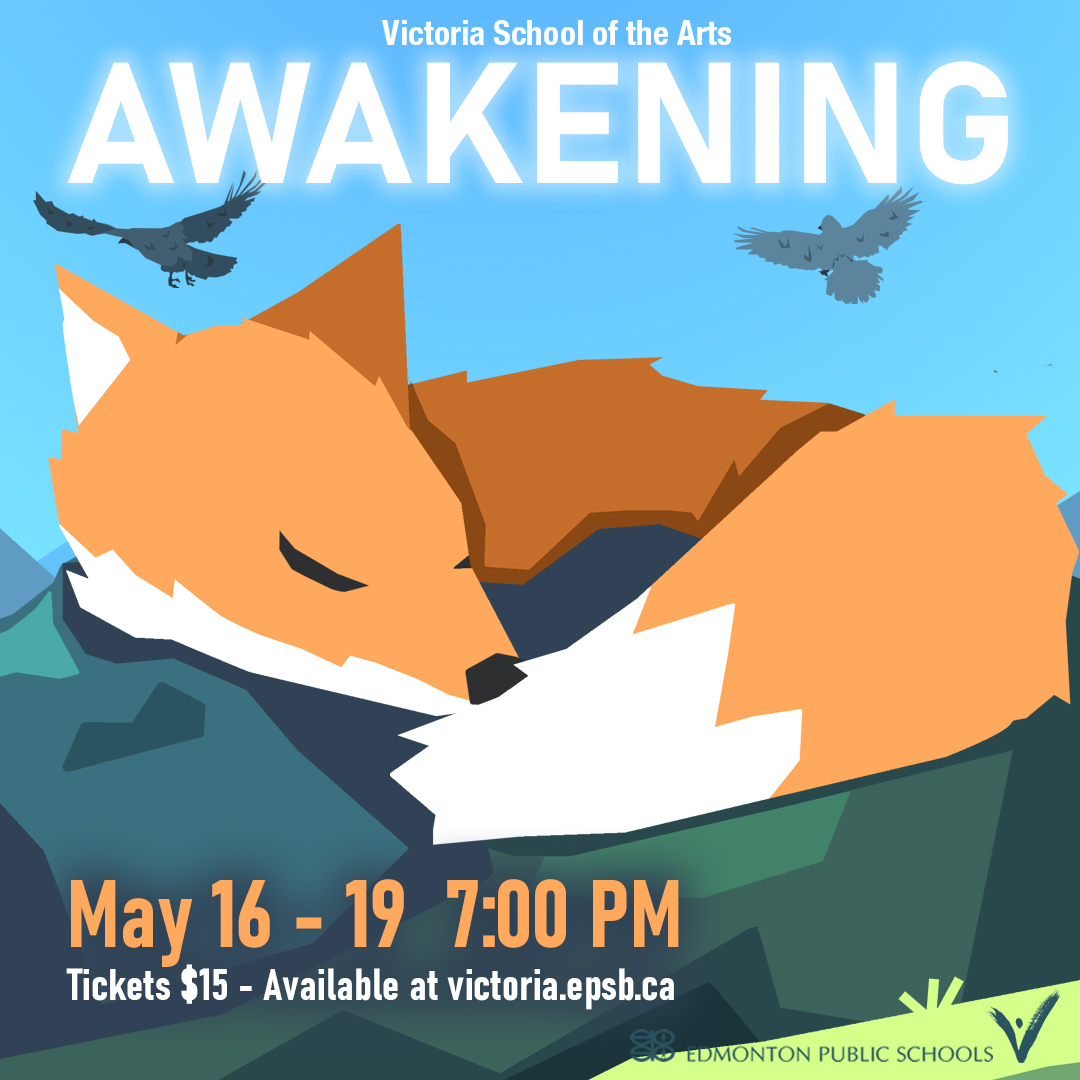 Check out the awesome AYTC review of Awakening
Performance #1 (May 16 & 18)
Stone Stew
Oh the Farmers and the Actors Should be Friends
Pranksters
Performance #2 (May 17 & 19)
How You Are Found
A Temporary Stop in Time
Scroll on to learn more about the plays and the playwrights
Tickets can be purchased at the door after 6pm
The Plays and the Playwrights
Julie Golosky wrote the following for the grade 5 & 6 group:
Stone Stew (gr. 5) - a retelling of the famous story of the same name, this version looks at the first time Covid-19 hit Edmonton and everyone was on lockdown. The animals from the river valley come into the city where the ravens convince the coyotes and hares to dress as humans, get some food, and make a stone stew.
Oh the Farmers and the Actors Should Be Friends (gr. 6) - A group of travelling actors are on a mission to find food as they haven't eaten for days. They beg, unsuccessfully, 3 separate groups of farmers on their way to the market to see their wares. The actors follow them to market and come up with a sneaky plan (similar to the Emperor's New Clothes) that tricks the farmers into sharing some of their scraps
Ellen Chorley wrote the following for the junior high students:
Pranksters - Four gangs of pranksters find themselves on a Saturday detention after one particular prank goes too far and damages the janitorial closet. Through their shared stories and experiences, they have to work together to clean up the space and help turn it into a gender neutral washroom.
Mukonzi Musyoki
wrote the following for a group of high school students:
How You Are Found

-

A journey into the subconscious of a young adult as they process memories, relationships and journeying into the unknown. This is told through a variety of movement pieces that represent where this character has been and questions what does the future have in store?
Josh Languedoc
wrote the following for the other group of high school students:
A Temporary Stop in Time - Four students who have recently graduated high school reflect on the relationships they have built, the memories they have shared, and the fears about what the future holds. They peer into the windows of an apartment building where they find stories that help to paint the journeys they have all been on.