2020-2021 Arts Season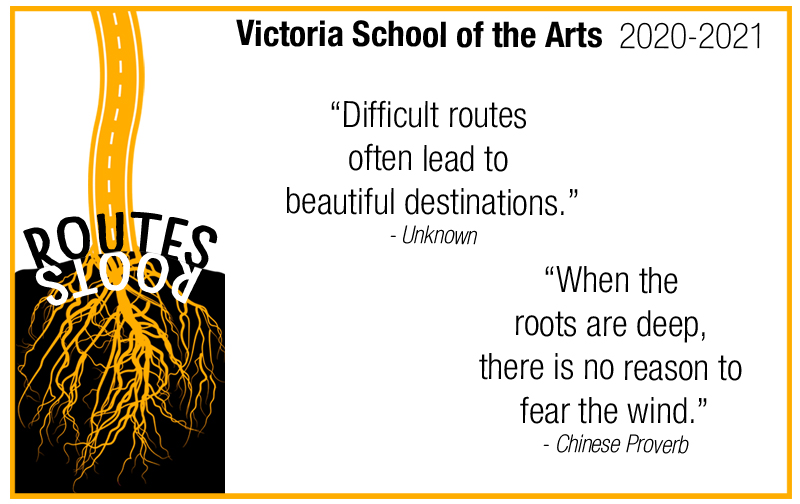 Due to the Covid 19 pandemic, we have adapted our 2020-2021 Art Season to accommodate public health regulations. Celebrate our student work through our online releases:
Fly Away Home
Remembrance Day performance by the Jazz Choir and Dance Xtreme - Watch it now!
Jazz Choir
Grade 10-12 Students experience a"Virtual" Choir in their performance of "Come Alive!" - Watch it now!
Leaps and Bounds
"Leaps and Bounds 2021- A Celebration of Student Choreography." is our Dance 35 show featuring choreography created by 18 of our grade 12 students, who worked with dancers in their individual casts ranging from grade 8-12. - Watch it now!
A Midsummer Night's Dream
In production - Coming late spring - Poster
No Day But Today
A musical theatre revue performed by the students at Victoria School of the Arts. The show features songs from Newsies, Rent, Footloose, Les Miserables and The Prom. We hope you enjoy the show! - Watch it now!
Playworks
In Production - Coming soon